Special Collections & University Archives
Indiana University of Pennsylvania

Growing Up on A College Campus
1913-1927:
Elinor Gordon Blair and the Indiana Normal School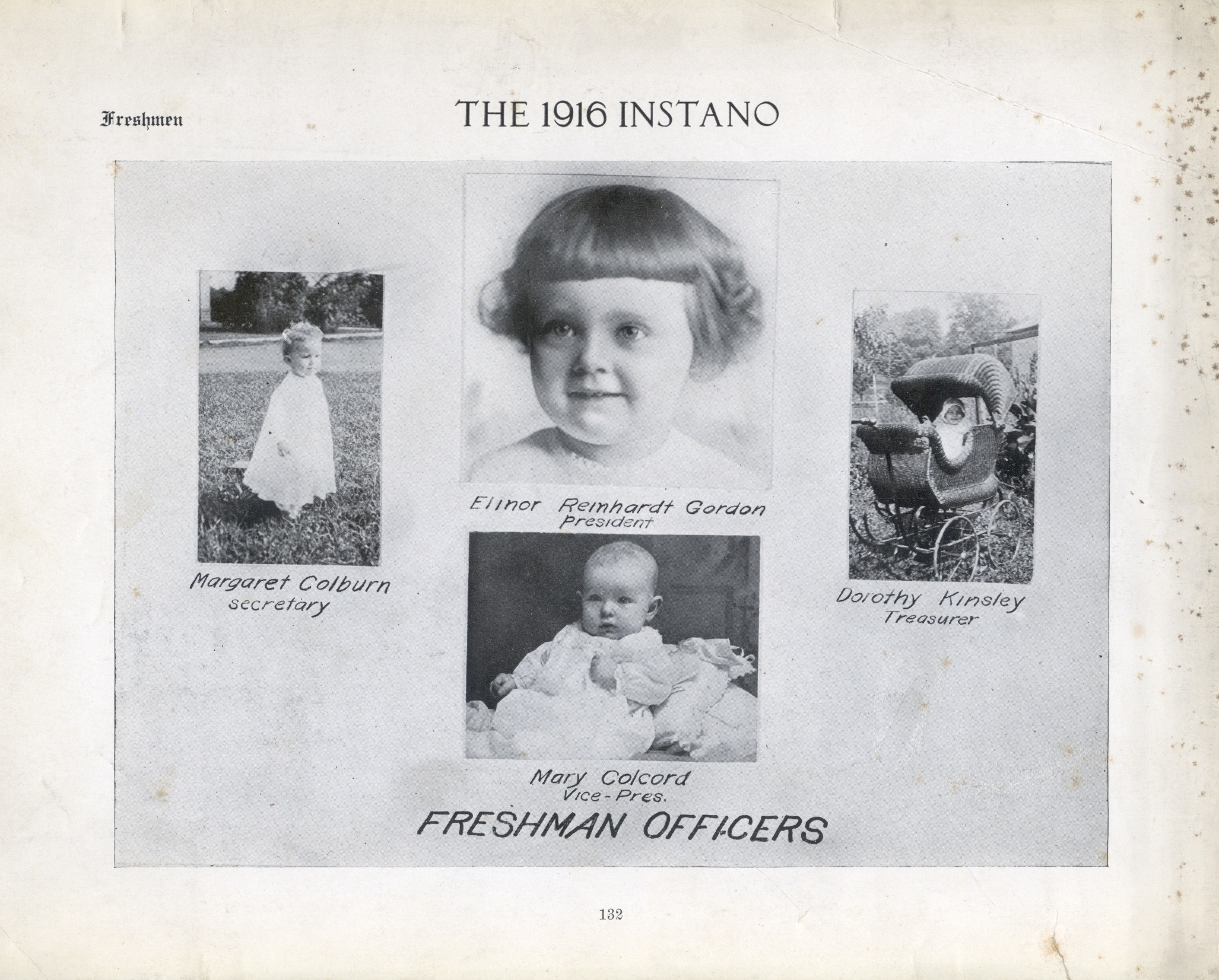 Elinor Gordon Blair is the daughter of McClellan Gordon, Mathematics professor at Indiana Normal School from 1892-1927, and Emma Elizabeth Reinhardt, teacher and graduate of Indiana Normal School.
Born in 1913, when faculty lived as well as worked on campus, her life was closely intertwined with that of the Normal School. As a child she was widely known by students and faculty alike. Above is an image from the 1916 Instano yearbook that jokingly listed her as the president of the freshman class.

Her father, McClellan Gordon taught Mathematics at Indiana Normal School from 1892 to 1927. In 1910, he married Emma Reinhardt, a school teacher and IUP alumna. Elinor, their only child, was born in 1913. He taught mathematics, but he also ran the bookstore and coached a number of sports including baseball and womenís tennis and field hockey.

To an even greater extent than for modern University professors, Professor Gordonís life was centered on the school.
Before he married, he lived on-campus in rooms in Sutton Hall. After their marriage, the Gordons lived in a the Smith Mansion overseeing twelve Normal School students, and ate their meals in the school dining room, then Thomas Sutton Hall.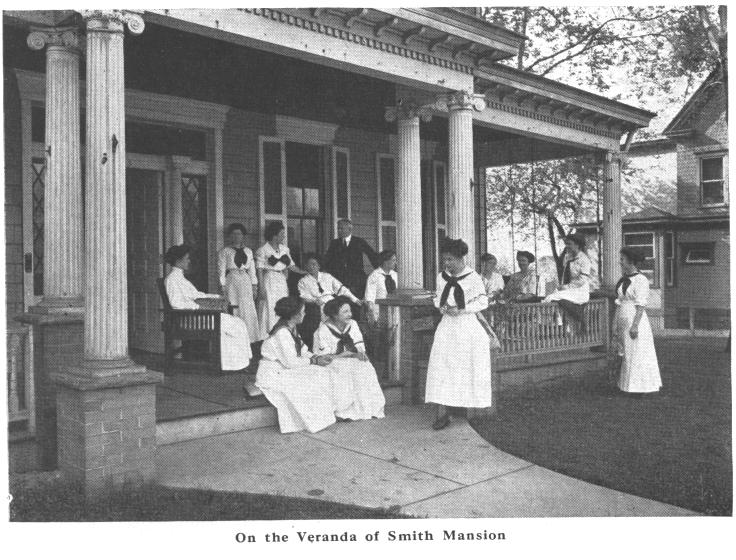 McClellan Gordon on the veranda of Smith Mansion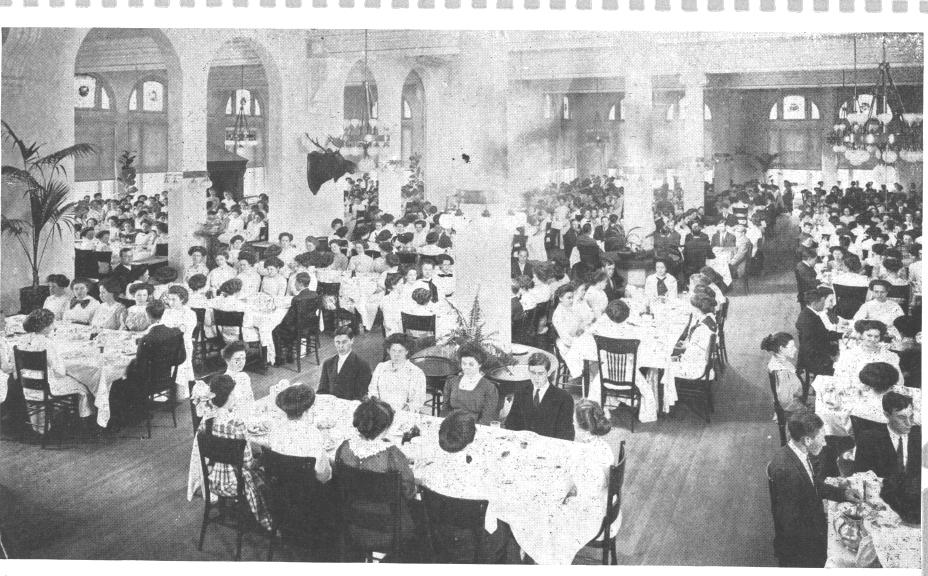 Professors and students eating in Normal School Dining Hall.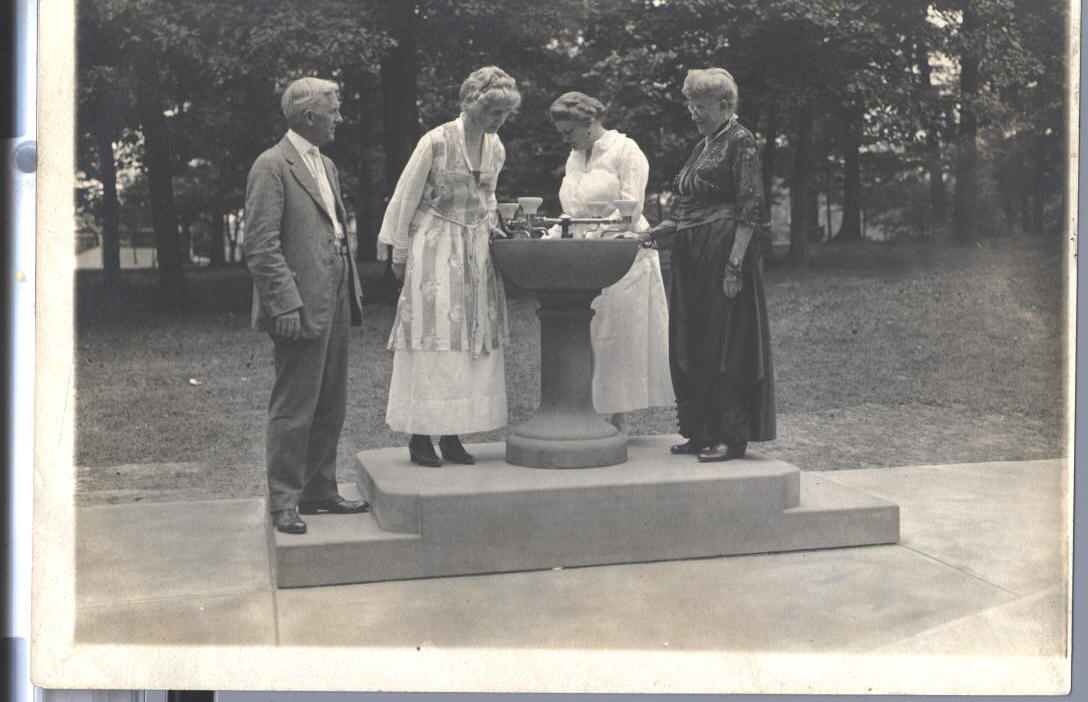 Longtime Normal School faculty McClellan Gordon, Malvina Riddle, Hope Stewart, and Jane Leonard at a fountain on the Normal
School Campus.

More campus views from the Normal School years can be seen in a supplement to the Instano Yearbook found in the
Elinor Gordon Blair Collection.

Those interested in growing up on the Normal School Campus and the school during these formative
years may to consult the Elinor Gordon Blair papers, Manuscript Group # 129 in IUP Libraries Special Collections and Archives.
This collection includes the photographs contained on this page and other information documenting the Normal School Years.


For more information on the history of the University, you may also wish to consult the following secondary sources:
Juliette, Ron  and Dale E. Landon.  Indiana University of Pennsylvania : our homage 
and our love. 1991 Call number: LD2485 .J85 1991 

Merryman, John Edward. The Indiana story, 1875-1975: Pennsylvania's first state university. 
1976. Call No. Special Collections LD2481.I67 M420

Created and maintained by Theresa McDevitt . Last modified April 18, 2005. Comments on this website are
welcome; Contact the webmaster.